Lead Generation for Contractors
Are you looking for ways to generate more quality leads for your contracting business? If so, you're not alone. Every contractor would love to have more leads coming in, but generating them can be tricky. There are a lot of different techniques you can use, including purchasing leads from a lead generation agency, using lead generation websites such as Thumbtack, or generating exclusive leads through contractor marketing. Each method has its own benefits and drawbacks, so it's important to choose the one that best suits your needs.
Lead Generation vs. Marketing for Contractors: What's the Difference?
If you're a contractor or home remodeling business owner, you know that a quality lead generation strategy is essential to keeping your business afloat. But what's the best way to go about it? Should you focus on lead generation or marketing? And what's the difference between the two, anyway?
What is Lead Generation?
Lead generation is the process of attracting and converting strangers into leads, typically through some kind of offer or incentive. For example, you might offer a free consultation or estimate in exchange for contact information. Once you have a lead's contact information, you can then begin marketing to them directly in an effort to convert them into a paying customer.
What is Marketing?
Marketing, on the other hand, is the process of creating and delivering messages that promote a product, service, or brand. It's important to note that marketing is not just about advertising; it also encompasses things like public relations, market research, and even customer service.
The main goal of marketing is to create awareness and interest in a product or service so that customers will be more likely to buy it. However, marketing can also be used to build relationships with existing customers and encourage them to continue doing business with you.
So Which One Should You Focus on? 
The answer to this question depends on your specific business goals. If your goal is to increase brand awareness or build relationships with existing customers, then marketing might be a better use of your time and resources. However, if your goal is to increase sales quickly by attracting new customers, then lead generation will probably be your best bet.
Of course, there's no reason you can't do both! In fact, most businesses need a healthy mix of both lead generation and marketing activities to achieve their desired results. But if you're just getting started or you're short on time and resources, it's important to focus your efforts on the activities that are most likely to help you achieve your goals.
---
Exclusive Vs. Shared Leads for Contractors
As a contractor or home remodeling business owner, you may be wondering what the difference is between shared and exclusive leads. Both have their advantages, but exclusive leads tend to be more beneficial to local businesses overall. Here's a breakdown of the two types of leads and how they can impact your business.
Shared Leads
Shared leads are exactly what they sound like—leads that are shared among multiple businesses. These leads are typically generated by online directories or other lead-generation services. The advantage of shared leads is that they're usually easy to come by and sometimes less expensive than exclusive leads. However, the downside is that you'll have to compete with other businesses for the lead's attention, which can make it more difficult to convert them into a paying customer.  This may also make it more expensive in the long run.
Exclusive Leads
Exclusive leads are only shared with one business. These leads are typically generated through digital marketing efforts such as pay-per-click (PPC) advertising or search engine optimization (SEO). The advantage of exclusive leads is that you don't have to compete with other businesses for the lead's attention, which gives you a better chance of converting them into a paying customer.
Overall, exclusive leads tend to be more beneficial for contractors and home remodeling businesses because you don't have to compete with other businesses for the lead's attention. However, shared leads can still be advantageous because they're usually less expensive. When deciding which type of lead to pursue, consider your budget and your conversion goals.
---
Factors to Consider in Choosing the Best Lead Generation Website for Contractors
One of the most popular ways for new home remodeling and contracting businesses to find new customers is through lead generation companies. A lead generation company usually hosts a website help connect contractors with homeowners who are looking for someone to do a job. However, with so many lead generation platforms to choose from, it can be hard to know which one is right for you. Here are a few factors to consider when choosing the best lead generation websites for your business:
– Price: Some lead generation websites charge a monthly fee, while others take a percentage of each job that you book through the site. Consider how much you're willing to spend and whether you're comfortable with paying a monthly fee or giving up a portion of each job.
– Services: The best lead generation companies offer additional services, such as background checks on potential customers or tips on how to market your business. Consider whether these services would be helpful for your business and whether they're worth the extra cost.
– Customer base: When you're looking at lead services for contractors, pay attention to the types of customers that each site attracts. Some sites focus on homeowners who are looking for small jobs, while others attract businesses that need large-scale projects completed. Make sure you choose a site that has the kind of customers you're looking for.
– Reviews: Take some time to read reviews of the lead generation platform before you make your final choice. See what other contractors have to say about the site's ease of use, customer service, and overall effectiveness.
By considering these factors, you can choose the best lead generation website for your business needs.
---
Popular Lead Generation Companies for Contractors and Home Remodeling Businesses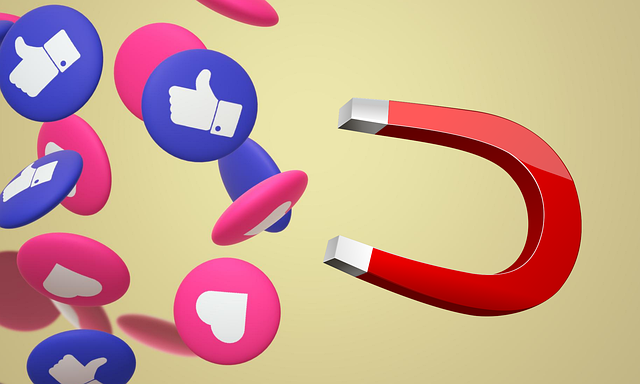 There are a lot of lead generation companies out there, but not all of them are created equal. To help you choose the best lead generation websites for your business, we've compiled a list of some of the most popular lead generation companies that contractors and home remodeling businesses have at their disposal.
HomeAdvisor ProFinder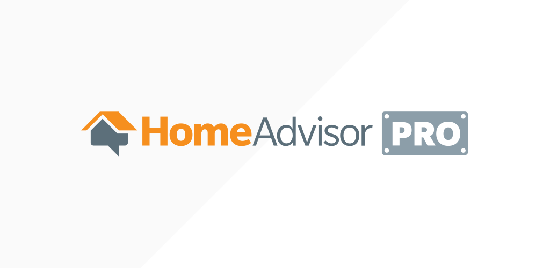 HomeAdvisor ProFinder is a lead generation company that connects businesses with homeowners in need of their services. While it can be a great way to get new leads, there are also some drawbacks to using the service. First, because HomeAdvisor ProFinder is a middleman, it takes a cut of each lead, which can eat into profits. Second, because businesses are competing for leads, there is no guarantee that you will win the job. Third, you may end up spending more time and money on marketing than you would if you generated leads yourself. Overall, HomeAdvisor ProFinder can be a great tool for generating leads, but it's important to weigh the pros and cons before using this lead gen site.
Angi's List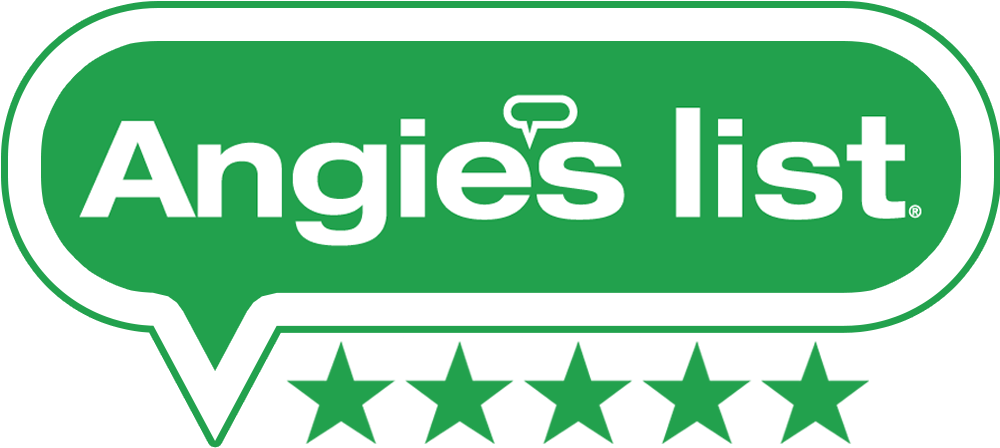 Angie's List is one of the most well-known lead generation companies out there. It attracts a wide range of homeowners, from those looking for small remodeling jobs to those in need of major repairs. While Angie's List may be a useful service for both contractors and homeowners, it has a limited audience.
Homeowners who see your business listing or ads are only those with a paid membership, which eliminates potential customers who discover you through a Google search and click on your Angi listing. Instead of being able to contact your business, they'll be asked to buy a membership from Angi.
Once you've paid for your business listing and membership, it's up to you to bring in some customers.
The main way of doing that on Angie's List is to offer steep discounts to members. That's because Angi's default sorting method in search results is to show businesses with coupons first. On top of that, only 14 businesses can offer a discount in a given category. While this may be a good way to attract customers, it may not be sustainable in the long run. You may want to weigh the pros and cons of using Angie's List before deciding if it's the right place to focus your lead generation efforts.
Thumbtack
Thumbtack is another paid business model. It is a popular lead generation service that connects businesses with customers in need of a range of contractor services, including home remodeling and construction projects. One advantage of using Thumbtack is that they offer resources to help market your business, such as tips on creating a successful profile and bidding on jobs.
However, like the other lead generation companies, Thumbtack charges a monthly fee and takes a percentage of each job booked through the site. Additionally, Thumbtack can be a very competitive marketplace, as many businesses often bid on the same jobs. This affects the lead quality as many potential clients become frustrated with the number of calls that they receive from too many construction companies. Again, it's important to carefully consider the cost and competition before using Thumbtack for your online lead generation.
Porch 

Porch is a lead generation tool that connects local contractors with homeowners in need of home improvement services. One advantage of using Porch is their high visibility on search engines, which can bring more potential clients to your business listing. Additionally, Porch offers video and photo resources for businesses to showcase their work and attract customers.
However, becoming a "vetted pro" comes at an additional cost of $360, and there is no guarantee of getting a credit for bad leads. Vetted pros must pass an annual background check. When using Porch for your business, it's important to take into account the cost and competition of the service; many businesses often bid on the same jobs, so it can be a competitive marketplace.
The four best lead generation websites we've discussed offer a variety of pros and cons that you'll need to weigh before deciding if they're right for your business. HomeAdvisor ProFinder is great for generating leads, but it takes a cut of each lead, so you'll need to factor that into your profits. Angie's List can be a great way to attract customers, but only if they have a paid membership. Thumbtack is good for getting high visibility on search engines, but it can be expensive and competitive. And finally, Porch offers video and photo resources to help businesses showcase their work, but becoming a "vetted pro" costs an additional fee, and there's no guarantee of getting credit for bad lead contacts. Before you decide whether to use these services, be sure to think about how much they cost and how many other people are using them.
---
How can I get more leads without using Lead Generation Websites for Contractors?
For contractors, getting more qualified leads is essential to keeping the business running. Without leads, there are no projects, and without home improvement projects, there is no revenue. While contractor lead generation websites can be a helpful tool in getting leads, they are not the only way. In fact, there are a number of ways to get more leads without using other lead generation sites.
Increase Your Leads, Sales, and Revenue with Digital marketing
Marketing your contracting business online is a great way to reach new customers and grow your revenue. By creating a website and providing valuable content, you can attract leads and convert them into customers. In addition, you can use digital marketing techniques such as search engine optimization and social media marketing to reach even more potential customers. Contractors who invest in digital marketing can see a significant return on their investment, so if you're looking to grow your business, it's worth considering using digital marketing as part of your lead generation strategy.
Create a Lead Generating Website for Your Contractor Business.
A website is essential for any business in today's economy and that includes a contractor business. Not only does a website provide potential customers with information about your services, but it also offers a way to contact you and request a quote. In order to create a lead generating website for your contractor business, there are a few key elements that you will need to include.
First, make sure that your contact information is prominently displayed on every page of the website. This will make it easier for the new leads and customers to get in touch with you.
Next, be sure to list the services that you offer in detail. Your website visitors should be able to clearly see how you can help them.
Add in customer testimonials and reviews to build credibility and trust with potential leads. Consider showcasing your best testimonial on the home page.
Finally, consider adding a blog or forum where potential customers can ask questions and get expert advice. You can also use this section to keep customers updated with any new specials that you're offering.
By including these key elements on your website, you can create your own lead generating site that will help you to grow your business.
Use Google Ads 
One way to generate new leads without using lead generation sites is through Google Ads. Google Ads is an online advertising platform that allows businesses to create ads that appear on Google's search engine results pages (SERPs). When residential and commercial clients search for a keyword or phrase that you've targeted with your ad, your ad has the chance to appear at the top of the SERP—above even the organic results!—giving you a prime opportunity to capture their attention and get them to click through to your website.
Optimize Your Contractor Website for SEO 
Perhaps the most effective way to generate exclusive leads is by optimizing your website for SEO. SEO stands for "search engine optimization," and it's the process of making your website more visible in organic (i.e., non-paid) search results. The higher your website ranks in the search results, the more likely people find it—which means more quality leads for you!
There are a number of things you can do to optimize your website for SEO, but some of the most important include:
– Researching and using relevant keywords throughout your website copy
– Creating high-quality, informative blog content
– Making sure your contractor website's design is user-friendly and easy to navigate
– Ensuring your website loads quickly and efficiently
– Getting listed in online directories
Offer premium content
You can also generate leads for your business by offering premium content, such as a free guide or eBook, in exchange for potential customers' contact information. This allows you to capture their information and follow up with them later, potentially converting them into leads.
Google Business Profile  
Don't forget to create and optimize your company's Google Business Profile. Your profile will appear in the "knowledge panel" on the right-hand side of SERPs when someone searches for your business or a related keyword, giving you prime real estate on the SERP and increasing your chances of being found by interested homeowners. Plus, your profile allows you to include important information about your business, such as your address, phone number, hours of operation, and services offered—making it easy for potential leads to contact you.
Networking & Referrals  
Networking and referrals are also great ways to get free contractor leads without using a lead generation site. By networking with others in your industry and building relationships, you increase the chances that they will refer potential leads to you. And don't forget about asking for referrals from past clients—if they were happy with your work, they may be willing to recommend you to their friends and family.
Utilize Social Media 
Social media is another effective way to attract exclusive leads. Platforms like Facebook, Twitter, and Instagram offer businesses a unique opportunity to connect with their target audience where they're already spending time online. And, because social media is so interactive, it's also a great way to build relationships with qualified leads and turn them into customers down the line.
When it comes to social media marketing, there are a number of things you can do to generate qualified leads: from running ads and promoting special offers to simply sharing interesting, informative content that will help position you as an expert in your field. No matter what approach you take, make sure you're being strategic about it—and don't forget to track your progress so you can adjust your strategy as needed!
Generate and nurture leads with email marketing 
Another great way to generate contractor leads without using lead generation services is through email marketing. This involves sending targeted, personalized emails to potential commercial and residential clients in order to nurture them and eventually turn them into customers.
In addition to generating leads, email marketing can also help you stay top of mind with past clients—increasing the chances that they'll come back to you for future projects or recommend you to others.
Email Marketing Tips
Some tips for successful email marketing include: segmenting your email list based on target market's interests, personalizing the subject line and email content, and offering valuable information or deals. And don't forget to regularly clean up your email list by removing inactive or unengaged subscribers.
There are a number of ways to generate contractor leads without using lead generation services, and the tips we've provided should help get you started. Utilize online directories, social media, email marketing, and networking to connect with potential customers. And remember to track your progress so you can adjust your strategy as needed.
---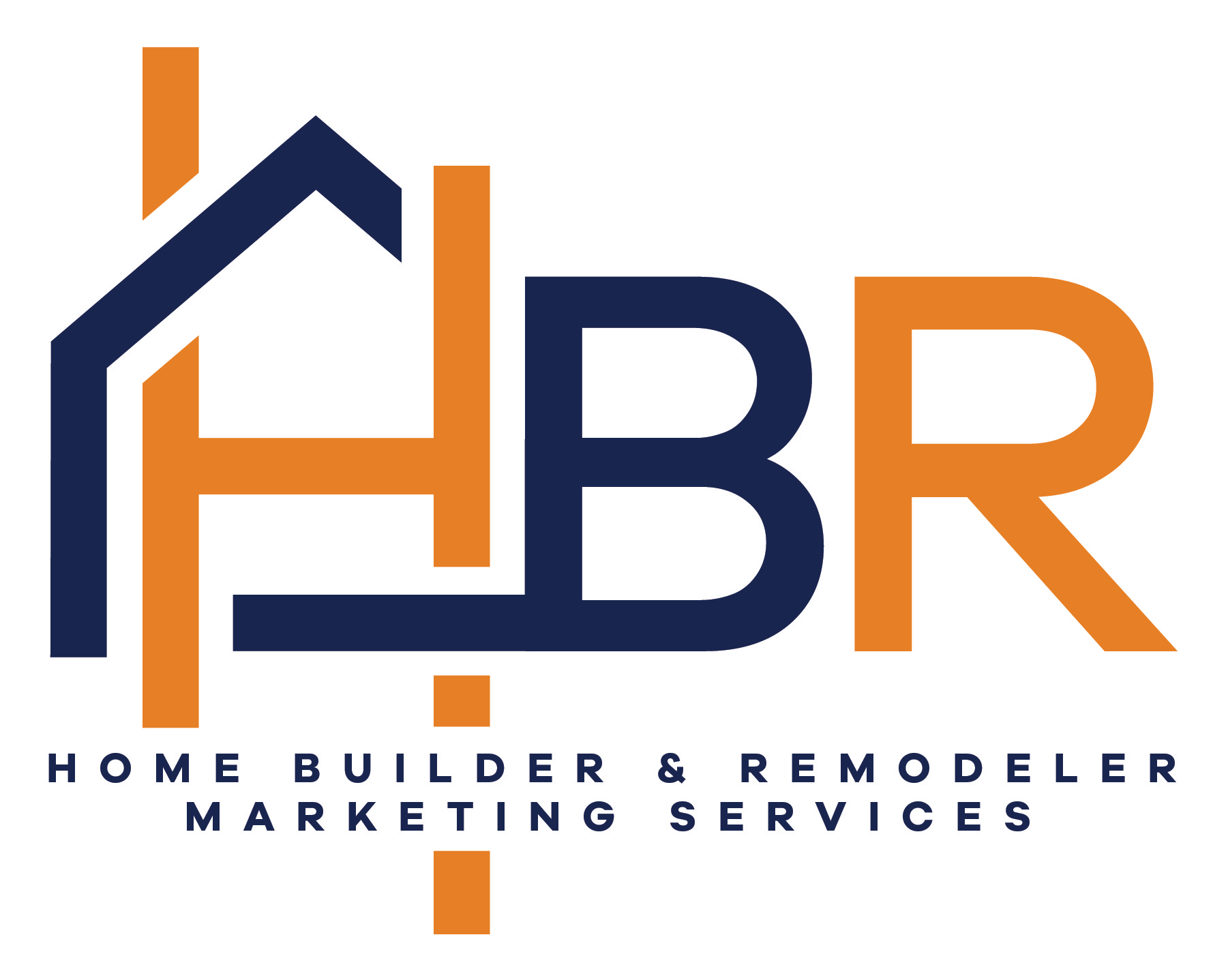 Trust Home Builder Reach for Exclusive Home Remodeling and Contractor Leads
Contractors and home remodelers can generate more leads through their own websites by working with Home Builder Reach. Home Builder Reach helps contractors and remodelers get more qualified, exclusive leads through remodeling marketing strategies like search engine optimization, content marketing, and social media marketing. By targeting the most qualified prospects and providing valuable content, Home Builder Reach can help contractors and remodelers grow their business.
Our online marketing services are top-notch, and we're always up-to-date with the latest trends and techniques in the industry. If you're looking for high-quality home remodeling leads, then Home Builder Reach is definitely the right choice for you.
How do we drive results for Contractors?
Home remodeling and contracting businesses often find that generating leads is one of the most challenging aspects of their work. Traditional advertising methods can be expensive and time-consuming, and it can be difficult to track their effectiveness. In recent years, more and more businesses have turned to digital marketing as a way to reach new customers. However, creating an effective online presence can be a daunting task, especially for those with limited experience in web design and development. That's where Home Builder Reach comes in. We specialize in helping contractors and home remodelers create websites that are both visually appealing and easy to use. We also offer a wide range of digital marketing services, from search engine optimization to social media management. By working with us, you can focus on what you do best – running your business – while we take care of the entire marketing process and generating leads through your website. Contact us today to learn more about how to generate leads for contractors and how we can help you grow your business.