Are you a contractor looking to improve your marketing in 2023? Whether you're just starting out or need some fresh ideas, these 17 tips will help you get the most out of your contractor marketing efforts. From using social media to creating a strong online presence, we've got you covered! So read on and get started today!
Why should I invest in digital marketing?
If you're a home remodeling contractor, you know that winning clients is essential to keeping your business afloat. In order to win clients, you need to make sure that they can find you when they're searching for the services you offer. That's where contractor marketing comes in. Here are three reasons why every home remodeling contractor should invest in digital marketing:
1. Reach More People With Digital Marketing
Digital marketing will help you reach more people than traditional marketing methods like print or television advertising. That's because when you invest in digital marketing, your website will come up when people search for the services you offer on Google, Bing, or another search engine.
2. You'll Save Money With A Contractor Marketing Plan
Investing in digital marketing is also more cost-effective than traditional marketing methods. That's because with digital marketing, you only pay when someone clicks on your ad (this is called pay-per-click advertising). With traditional methods like print or television advertising, you have to pay whether anyone sees or responds to your ad.
3. You Can Target Your Ideal Customers Through An Effective Online Marketing Strategy
When you use digital marketing, you can target your ideal customers with laser precision. For example, let's say that you only want to reach homeowners in a certain geographic area who are interested in kitchen remodeling. With digital marketing, you can target those homeowners with ads specifically designed for them. You can't do that with traditional methods like print or television advertising.
As a home remodeling contractor, it's essential that you win clients so that your business can stay afloat. Contractor marketing can help you do that by reaching more people, saving money, and targeting your ideal customers.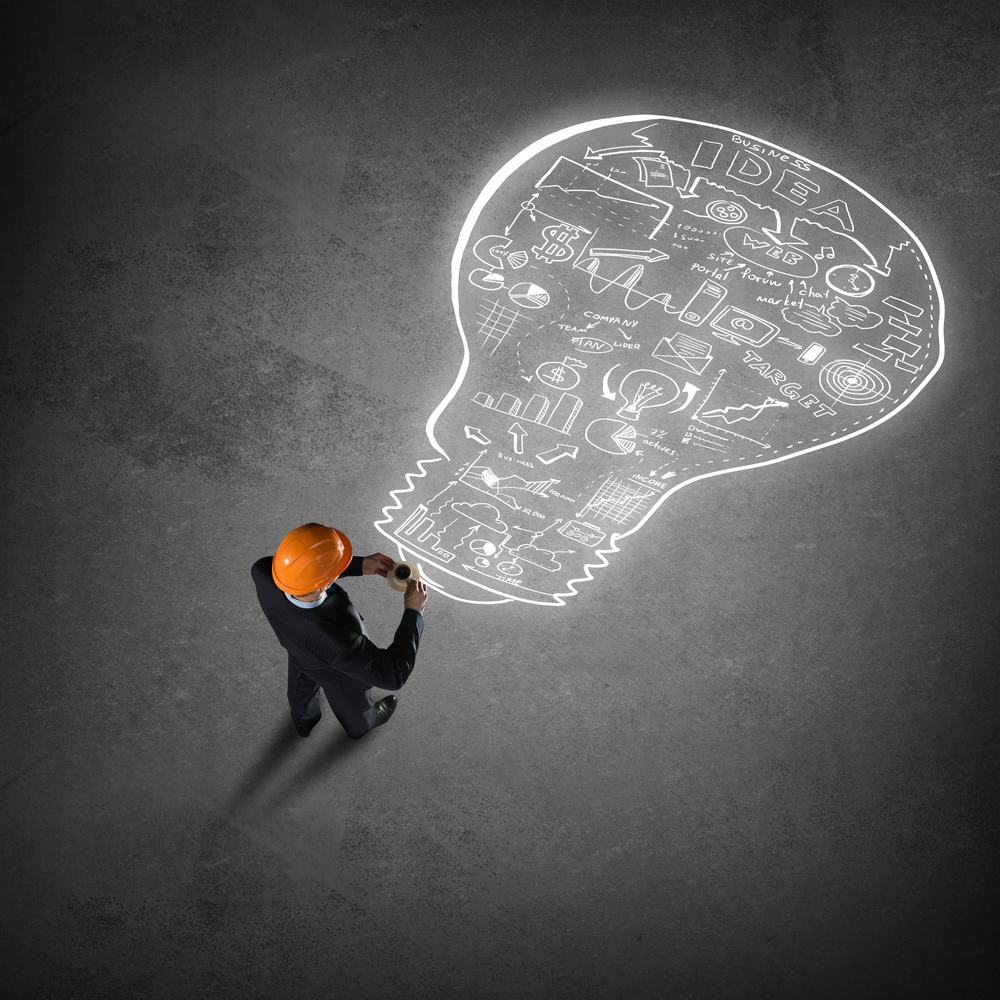 Contractor Marketing Ideas
Now that you know that marketing is key to your success, you're probably wondering what are the best ways to market yourself in 2023? Check out our tips and ideas below!
Use geofencing advertising to reach leads
Geofencing advertising is a location-based marketing technique that allows businesses to target remodeling leads based on their real-world location. By creating a virtual perimeter around a physical location, businesses can deliver targeted ads to mobile devices that are within the specified area. For contractors, geofencing can be an incredibly effective way to reach potential leads. For example, a contractor could use geofencing to target leads who are located near a construction site. By delivering targeted ads to these individuals, the contractor can significantly increase the likelihood of making a sale. In addition, geofencing allows businesses to track the results of their advertising campaigns and make adjustments accordingly. As a result, it is an essential tool for any contractor looking to market their business effectively.
Create a modern and updated website
A website is one of the most important marketing tools for any business, but it is especially important for contractors. Because homeowners are often looking for a contractor online, it is essential to have a modern and up-to-date website that clearly displays what services you offer and how to contact you. In addition, your website should be optimized for search engines so that these new customers can easily find you. Finally, make sure to regularly update your website with photos of recent projects and testimonials from satisfied customers. By following these tips, you can ensure that your website is an effective marketing tool that will help you attract new business.
Get a mobile-friendly website for your contracting business
As mentioned above, your website is one of the most important tools for attracting new customers. However, it is also essential to make sure that your website is mobile-friendly, as more and more people are using their phones to search for contractors. A mobile-friendly website will ensure that new contractor clients can easily access your services and contact information on any device.
Manage reviews for your construction business
As a contractor, you know that word-of-mouth is one of the best marketing tools at your disposal to help your business grow. After all, nothing builds trust quite like a personal recommendation from a friend or family member. But in today's digital age, online reviews can be just as powerful – if not more so. That's why it's important to actively manage your reviews and make sure that business leads and new customers are seeing the best possible portrayal of your business.
One of the easiest ways to do this is to proactively solicit reviews from satisfied customers. You can send them an email after the job is complete, or include a card with your invoice. You can even offer a discount for those who leave a review. Of course, you can't please everyone, so it's also important to respond promptly and professionally to any negative reviews. By taking these steps, you can ensure that your construction business has a strong online reputation – and that you're getting the most out of customer reviews.
Leverage PPC advertising to get instant traction on your website
Contractor business owners who are looking to get instant traction and website traffic should consider using PPC advertising. PPC, or pay-per-click, is a form of online advertising in which businesses bid on keywords and phrases that are relevant to their products or services. When someone searches for one of these keywords, your ad will appear in the sponsored results section of the search engine results page. Because you only pay when someone clicks on your ad, PPC can be an effective way to drive traffic to your website without breaking the bank. In addition, PPC ads can be customized to target specific demographics, interests, and even locations. This means that you can be confident that the people who see your ad are those who are most likely to be interested in what you have to offer. If you're looking for a quick and easy way to get started with online marketing services, PPC advertising is a great option.
Claim your Google Business Profile listing
Your Google Business Profile listing is one of the most valuable contractor marketing tools that can help you promote your business and attract new customers. Claiming your listing is easy and only takes a few minutes. Once you have claimed your listing, you will be able to manage your business information, add photos, and respond to customer reviews. In addition, claiming your listing will allow you to take advantage of Google's powerful search engine and ensure that searching customers can find your business when they are searching for contracting services in your area. So don't wait – claim your Google Business Profile listing today!
Drive valuable traffic to your site through search engine optimization (SEO)
Search engine optimization is a process of increasing the visibility of a website in search engine results pages (SERPs). This can be done through optimizing the website content, structure, and code as well as developing off-site SEO tactics such as link building and social media engagement. When done correctly, SEO can result in increased traffic from relevant and qualified leads who are more likely to convert into customers. For contractors, this means more leads and potential sales. In order to maximize the potential of SEO, it is important to partner with an experienced internet marketing agency that specializes in SEO for contractors. The contractor marketing agency will be able to help you develop an SEO strategy that is tailored to your business goals and target market. With contractor marketing expertise, you can achieve the top spot in SERPs and drive valuable traffic to your site.
Share your contractor knowledge with content marketing
As a contractor business owner, you have a lot of knowledge and expertise to share with potential clients. One of the best ways to market your business is by using content marketing. This involves creating and sharing valuable content that will help your prospective clients learn more about your industry and what you do. For example, you could write blog posts about common contractor mistakes, tips for choosing the right construction companies, or even just share photos and case studies of your previous work. By sharing this valuable information, you'll be able to build trust and credibility with potential clients, which can ultimately lead to more business. So if you're looking for an effective way to market your contracting business, start by sharing your knowledge with content marketing.
Nurture contractor leads to conversion with email marketing
In addition to a visually appealing and functional website, email marketing is another important tool for attracting new customers. By collecting email addresses from potential leads and regularly sending updates on your services and projects, you can nurture those leads and turn them into conversions. Make sure to personalize each email and offer valuable information or promotions to keep recipients engaged. If you need help with your email marketing plan, be sure to reach out to a contractor marketing agency that has experience in generating leads and attracting new contracting jobs.
Consider listings in local directories
There are a number of building-related directories that can be extremely useful for contractors looking to market their services. Houzz, Home Advisor, and Porch are all focused specifically on construction services, making them excellent resources for those in the industry. Most of these directories offer free listings, as well as paid advertisement opportunities, so there is something available for every budget. Taking advantage of these resources can help to significantly boost visibility and reach potential new customers who may not have otherwise been aware of your business. Investing some time in setting up a listing on one or more of these directories can pay off handsomely in the long run.
Build brand awareness through social media marketing
Contractors who want to build their brand and increase their visibility online should consider using social media marketing. Through platforms like Facebook, Twitter, and Instagram, businesses can reach a wide audience with minimal effort. By regularly posting engaging content, contractors can stay top-of-mind for potential customers when they are ready to start a project. Additionally, social media marketing can be used to generate leads by running targeted ads and promoting special offers. When done correctly, social media marketing is an effective way to build brand awareness and grow your business.
Use marketing tools to manage your digital contractor marketing campaigns
As we've discussed, a strong digital marketing campaign is essential to success. But with so many moving parts, it can be difficult to keep track of everything. That's where marketing tools come in. By using a tool like Hootsuite, you can manage all your social media accounts in one place. This means you can post updates and track engagement across all platforms, saving you time and helping you to run more efficient campaigns. In addition, tools like Google Analytics can help you to track the success of your internet marketing campaigns and make necessary adjustments. By taking advantage of these tools, you'll be able to better manage your digital marketing campaigns and ensure that they are as effective as possible.
Join local business events
There are also some simple and low-cost "offline" contractor marketing activities that can be very effective. One of the best things you can do is join local business events. This gives you an opportunity to network with other businesses and get your name in front of future customers. These events can be anything from Chamber of Commerce mixers to trade show exhibitions. The key is to choose events that are likely to attract your target market. For example, if you're a plumber, you might want to attend a home improvement show. By taking part in local business events, you can increase your visibility and make valuable connections that can help grow your business.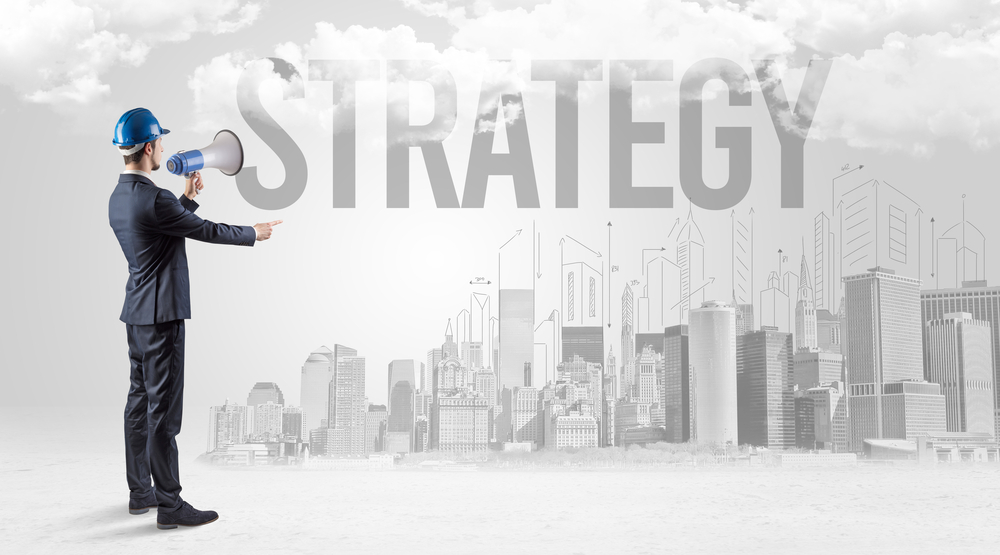 Build a Cohesive Marketing Strategy
Simply having a presence online or in print isn't enough. It is also important to have a cohesive marketing strategy in place. This includes identifying your best audience and tailoring your messaging to appeal to them, as well as consistently promoting your services across all platforms. By creating and following a comprehensive marketing plan, contractors can effectively reach their desired customer base and drive business growth.
Identify Your Target Audience
The first step in any marketing strategy is to identify your target audience. Who are you trying to reach with your marketing efforts? What are their needs and wants? What are their demographics? Once you have answered these questions, you can begin to develop messaging that will resonate with your future customers.
For example, let's say you're a contractor who specializes in home remodeling. Your target audience might be homeowners who are looking to update their kitchens or bathrooms. In that case, your marketing messages would focus on the benefits of remodeling, such as increasing the value of your home or making it more functional for your family's needs.
Develop Compelling Messaging
Once you know who you're trying to reach with your marketing, it's time to develop compelling messaging that will grab their attention and persuade them to use your services. Your messaging should be clear, concise, and persuasive. It should also be consistent across all platforms—from your website and social media posts to print ads and email campaigns. This will help ensure that prospective clients remember your brand when they're ready to hire a contractor.
Promote Your Services Consistently
The final piece of the puzzle is promotion. You can have the best website and the most compelling messaging in the world, but none of it will matter if future clients don't see it. That's why it's important to promote your services consistently across all channels—online and offline. Some promotional activities you might consider include advertising in local publications, participating in trade shows or home shows, sponsoring community events, and distributing flyers or door hangers in neighborhoods where you're working on remodeling projects.
A well-executed marketing strategy is essential for any contractor who wants to build a successful business. By identifying their intended audience and developing messaging that appeals to them, contractors can ensure that their marketing efforts are focused and effective. Additionally, consistent promotion across all channels—online and offline—is key to reaching your client base and generating new business leads. By following these simple tips, contractors can create a cohesive marketing strategy that will help them grow their business for years to come.
How much do contractor marketing services cost?
In order to have a successful home remodeling contractor business, you need to have a strong digital marketing strategy in place. But how much does contractor marketing actually cost? Let's take a look at some factors that will affect the cost of your digital marketing services.
The size of your business
If you're a large contractor with multiple locations, you're going to need a more comprehensive digital marketing strategy than a small, single-location business. Obviously, this is going to cost more.
The scope of your services
Are you just looking for someone to manage your social media accounts? Or do you need someone to handle your website, SEO, content marketing, and lead generation? The more contractor marketing services you need, the more it's going to cost.
The level of experience you're looking for
If you want to work with a top-of-the-line agency that has years of experience in the contractor space, you can expect to pay top dollar. However, there are plenty of great agencies out there that charge very reasonable rates. It's all about finding the right fit for your business.
Your location
Contractors in large metropolitan areas will generally pay more for digital marketing services than those in smaller towns or rural areas. This is simply because there is more competition in larger markets, and agencies need to charge more to make a profit.
The amount of work you're willing to put in
If you're the type of contractor who wants to be heavily involved in the day-to-day management of your digital marketing campaigns, you can expect to pay less than someone who wants their agency to handle everything from start to finish.
Your budget
This is probably the most important factor of all. You need to set a budget for your digital marketing efforts and then find an agency that can work within that budget. Don't overspend just because you think it will pay off in the long run; stay within your means and find an agency that will give you the best results for your money.
The results you're hoping to achieve
Finally, the cost of your contractor marketing efforts will depend on what results you're hoping to achieve. If you want nothing less than top-of-the-line results, be prepared to pay top-of-the-line prices. On the other hand, if you're just looking for some basic results, you can find agencies that will charge much less.
As we can see, there are many factors that go into determining how much digital marketing services for contractors will cost. The size and scope of your business, as well as your location and budget, are all important considerations. Be sure to do your research and shop around before selecting an agency; it's important to find one that fits both your needs and your budget.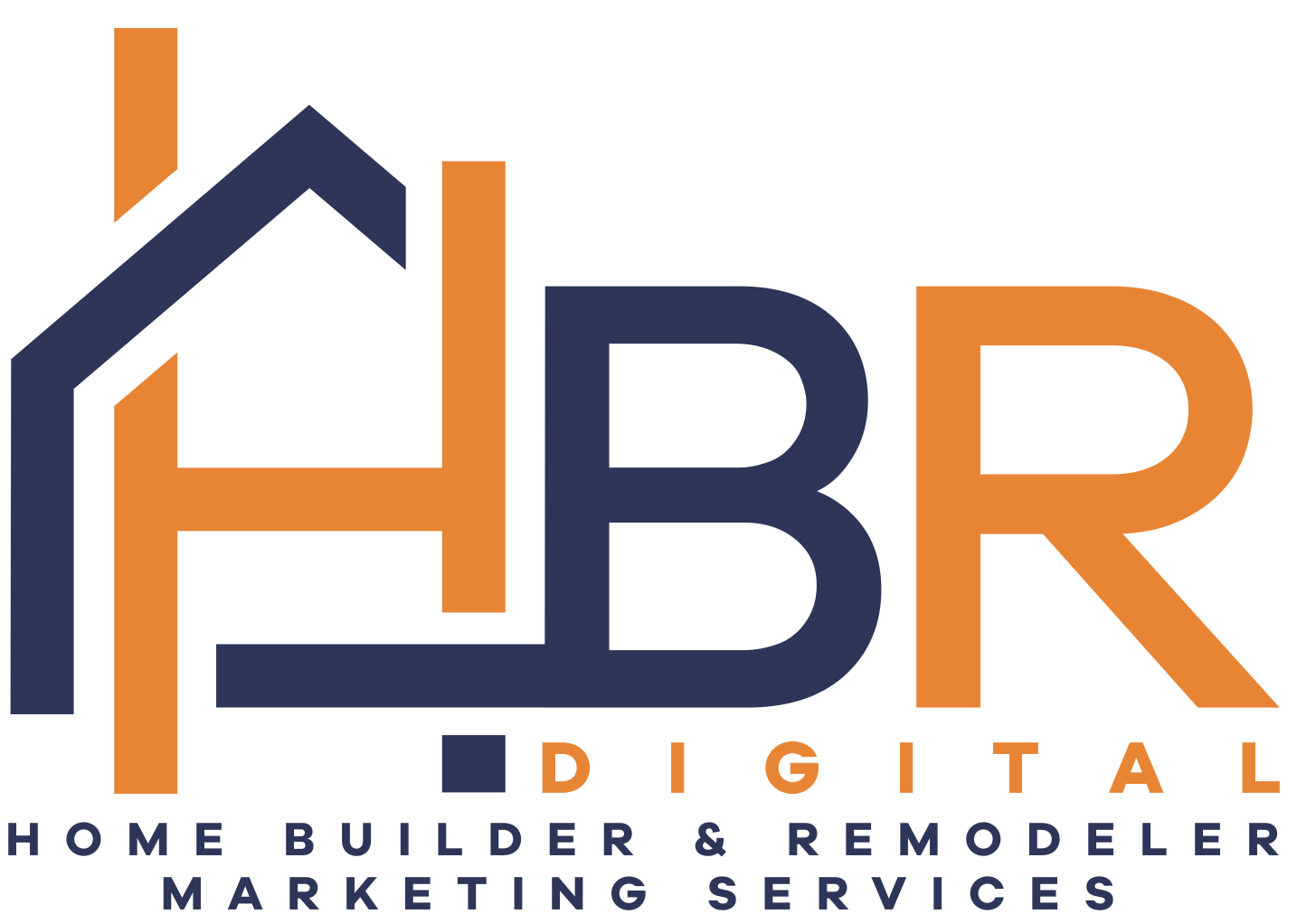 About our Contractor marketing services
At Home Builder Reach, we understand the unique challenges that contractor businesses face when it comes to marketing. We specialize in working with home builders, home remodelers, and other contracting businesses to provide digital marketing strategies that are tailored to each business. We believe that every business is different and deserves a personalized approach to their marketing.
What We Offer
Some of the contractor marketing services we offer include website design and development, social media marketing, search engine optimization, and pay-per-click advertising. We will work with you to create a custom plan that fits your budget and your needs. Our goal is to help you grow your business by providing quality leads and generating more sales.
Why Choose Us?
When you partner with us, you can rest assured that you are working with a team of experts who are dedicated to helping you succeed. We have many years of experience in the industry and we stay up-to-date on the latest contractor marketing trends and changes so that we can always offer the best services possible.
If you are ready to take your contractor business to the next level, contact us today to get started!
FAQs
– What are the best digital marketing techniques for remodeling contractors?
Some of the best digital marketing techniques for remodeling contractors include using social media to showcase before and after photos or customer testimonials, creating a strong local SEO strategy to appear in search results for nearby customers, and utilizing targeted online advertising to reach more leads and clients.
– How can I use social media to get more remodeling jobs?
To use social media effectively as a remodeling contractor, consistently posting high-quality content and interacting with followers can help attract new business. Utilizing location tags and relevant hashtags can also increase visibility.
– What is the best way to drive traffic to my remodeling contractor website?
Driving traffic to a remodeling contractor website can be achieved through both on-page optimization, such as including relevant keywords and well-designed landing pages, as well as off-page tactics like earning backlinks from reputable websites and directories.
– What are some tips for optimizing my remodeling contractor website for search engines?
When it comes to optimizing a website for search engines, it is important to have unique and relevant content, utilize keywords in page titles and meta descriptions, and ensure all pages are easily navigable.
Additionally, obtaining quality backlinks from reputable websites can also improve search engine rankings.
– What are some effective offline marketing strategies for contractors?
Offline marketing strategies for contractors can include traditional advertising methods like print or television ads, as well as direct mail, promotional materials or giveaways, and PR. Contractors may also want to consider exhibiting at trade shows related to their industry.
– What is the most effective way to reach potential customers through advertising?
There is no one-size-fits-all answer to this question, as the most effective way to reach potential customers through advertising will vary depending on the contractor's budget and target clients. However, some effective methods include using targeted online advertising, investing in television or radio ads, or distributing flyers or door hangers in neighborhoods that are likely to be interested in remodeling work.
– Is it worth paying for leads from a lead generation service?
While lead generation services can be an effective way to find more leads, they can also be expensive and may not always produce quality leads. It is generally recommended that businesses exhaust all other avenues of online marketing before turning to a lead-generation service.
There is no one-size-fits-all approach to marketing, especially for contractor businesses. At Home Builder Reach, we understand this and we are here to help. We specialize in working with home builders, home remodelers, and other contracting businesses to provide digital marketing strategies that are tailored to each business. Contact Home Builder Reach today to get started!