The United States currently has more than 3.5 trillion construction firms including real estate development firms, general contractors, engineers, remodeling companies and material suppliers. As the construction industry continues to grow, more and more businesses are turning to digital advertising to help them gain an edge. Construction marketing can be an extremely effective way to reach a wide audience, and it offers a number of advantages over traditional methods. For example, digital advertising is often more targeted and cost-effective than traditional methods like print or television advertising. Additionally, digital advertising allows you to track your results and make necessary adjustments in real-time. However, if you're new to digital advertising, it's important to take the time to learn the basics before jumping in. Fortunately, there are a number of resources available to help you get started. With a little effort, you can soon start reaping the benefits of digital advertising for your business.
Building Digital Marketing Strategies for Construction Companies
The construction industry is no stranger to obstacles. The current pandemic has exacerbated many of the issues faced by construction companies, including labor shortages and project stagnation. As we move into 2023 and beyond, it's more important than ever for construction companies to adopt a digital marketing strategy.
Digital marketing can help construction companies overcome some of their biggest challenges, including inefficiency and a lack of creativity. By adopting a digital marketing strategy, companies can improve their visibility online, reach new audiences, and generate leads more effectively.
What is Digital Marketing? 
At its core, digital marketing is the process of promoting a company or product online. This can be done through a variety of channels, including search engine optimization (SEO), content marketing, social media marketing, and pay-per-click (PPC) advertising. A construction marketing company will often use a mix of these different channels to create an effective digital marketing strategy. For example, they may start with SEO to help improve their website's visibility in search engine results pages (SERPs). Then, they may supplement their SEO efforts with content marketing, creating blog posts or videos that answer common questions related to their industry. Additionally, they may use social media marketing to build relationships with potential and current customers. Finally, they may use PPC advertising to reach even more people who are interested in what they have to offer. By using a combination of these different digital marketing channels, construction marketing company can reach a large number of potential customers and promote their business effectively.
Why is Digital Marketing Important for Construction Companies? 
Digital marketing is important for most construction companies for a variety of reasons. First, a construction company that relies solely on traditional marketing methods are often at a disadvantage. These methods can be expensive and time-consuming to produce, and it can be difficult to track their results. Additionally, the industry is often seen as behind the times when it comes to technology and innovation. This perception can lead potential customers to view construction companies as outdated and unprofessional. Construction marketing strategies can help construction businesses overcome these challenges by providing a more efficient and effective way to reach their target audience. Additionally, construction marketing can help construction companies improve their image and reputation by showcasing their use of cutting-edge technology and innovative approaches. In today's competitive marketplace, construction businesses that embrace digital marketing will be in a better position to succeed.
How Can A Construction Company Get Started with Digital Marketing?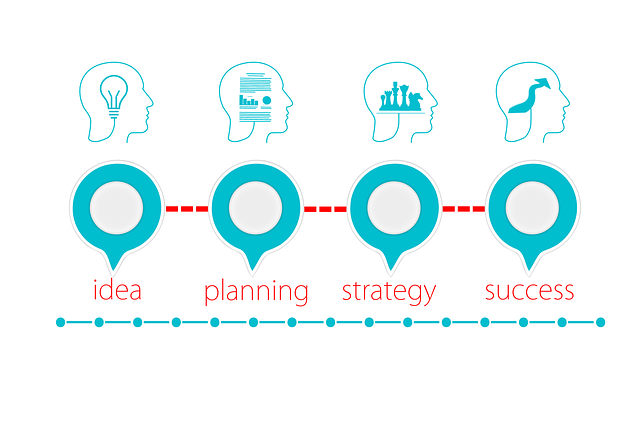 There are a few things a construction company can do to get started with digital marketing:
Define your goals
What do you want to achieve with your digital marketing efforts? Do you want to increase brand awareness? Drive traffic to your website? Generate leads? Once you've defined your goals, you can develop a marketing plan to achieve them.
Research your target audience
Who are you trying to reach with your digital marketing efforts? What needs do they have that your company can address? What are their pain points? By understanding your audience, you can develop targeted content that will resonate with them.
Create quality content
Content is king when it comes to digital marketing. To be successful, you need to create high-quality content that is relevant to your target audience and provides value to them. This could include blog posts, infographics, eBooks, whitepapers, or even video content.
Promote your content
Once you've created quality content, you need to promote it so that people will see it. There are a number of ways you can promote your content, including through social media channels, email campaigns, or even paid advertising.
Implement tracking methods
It's important to track the results of your digital marketing efforts so that you can see what's working and what isn't. There are a number of tracking methods available, including Google Analytics or even UTM codes. By tracking your results, you can adjust your strategy as needed to ensure maximum success .
If you're not already using digital marketing for your construction company, now is the time to start. Digital marketing provides a more efficient , effective, and creative way for you to reach your target audience. By getting started with digital marketing, you can improve your visibility online, reach new audiences, generate leads, and grow your business.
---
Tips for Contractors to Optimize Their Digital Marketing Strategy
In order for a construction company to succeed in today's digital age, it is important to have an effective digital marketing strategy. With so many potential customers searching online for builders and contractors, it is essential that your company's website be visible and easily found by those searching for your services. Here are some essential tips on how to optimize your digital marketing strategy to gain new business and qualified leads.
Use Keywords Strategically
One of the most important aspects of digital marketing is using keywords strategically. When potential customers search for builders or contractors online, they will typically use specific keywords or phrases. By including these keywords in your website content, you can improve your chances of appearing in search results and being found by those looking for your services.
Make Your Construction Website Helpful for Customers
In addition to using keywords, it is important to make sure your website provides helpful information for potential customers. This could include having an easy-to-navigate website design, providing clear descriptions of your services and past projects, and including testimonials or reviews from satisfied clients.
Optimize Your Website for Search Engines
In order for your website to be easily found by potential customers, it is important to optimize it for search engines. This can be done by including relevant keywords in your website content, as well as making sure your website is properly coded so that it can be easily indexed by search engines.
Implementing Social Media Marketing
Social media platforms such as Facebook, Twitter, and LinkedIn offer great opportunities for your construction company to reach a wider audience and promote their business. By creating informative and engaging content, you can attract potential customers to your website and generate leads.
Prioritize Reviews and Customer Testimonials ALWAYS
In addition to the previous tip, another way to make your website helpful for potential customers is by including positive reviews and customer testimonials. These can show that past clients have been satisfied with your services, which can increase trust in your company and encourage others to hire you for their construction needs.
Use Call-to-Actions
Include call-to-actions on your website and in your digital marketing efforts to encourage potential customers to contact you or request a quote. This can be as simple as including a prominently displayed phone number and email address, or even offering a special promotion for those who contact you through your website.
Set up Google Local Service Ads
By setting up Google local service ads, your construction business can reach potential customers in your specific geographic area and earn leads through clicks rather than just website visits. This can be a valuable tool in reaching those searching for your services in your local community.​
Pay-Per-Click Advertising
Pay-per-click (PPC) advertising is another effective way to generate leads and attract potential customers to your website. With PPC advertising, you can bid on certain keywords and have your ad appear in search results when people search for those keywords. When done correctly, PPC advertising can be an effective way to generate leads and grow your business.
Create Compelling Video Content
In addition to written content, video is becoming an increasingly popular medium for digital marketing. By creating informative and visually appealing videos, you can showcase your services and attract potential customers. These videos can also be shared on social media platforms and drive traffic to your website.
Build a Super Informative Blog
As a construction company, there is a lot of valuable information and tips that you can share on your company's blog. By creating informative and helpful content, you can establish yourself as an expert in the industry and attract potential customers to your website. Another important part of this construction marketing strategy is to regularly update your blog with new content in order to keep readers engaged and boost your construction company's visibility.
Hire a Digital Marketing Company That is Familiar with Construction Marketing
If you don't have the time or resources to effectively market your business online, consider hiring a digital marketing company. A good agency will have experience promoting businesses in the construction industry and will be able to tailor a campaign specifically for your company. By working with an experienced agency that is well-versed in construction marketing, you can focus on running your business while they take care of generating leads and attracting new customers.
These days, it's essential for a construction company to have an effective digital marketing strategy if they want to succeed in today's competitive marketplace. By following these tips, you can optimize your online presence and attract more leads, resulting in increased sales for your business.
---
How to Find a Digital Marketing Agency that Understands Marketing for Construction
While there are many different marketing channels you can use to reach your target audience, working with construction marketing agencies that understand the industry is essential to getting the most out of your marketing budget. Here's what you should look for when considering the best construction marketing agencies.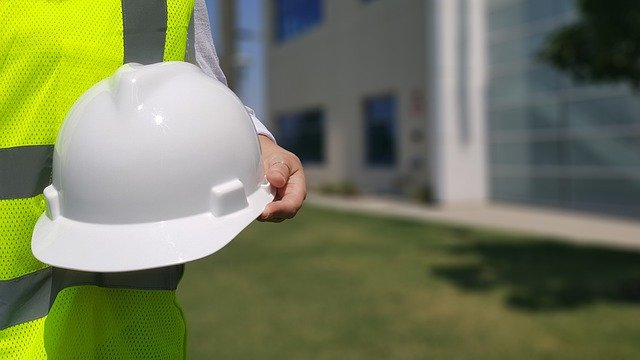 Construction Industry Marketing Experience
When you're looking for a digital marketing agency to partner with, one of the most important things to consider is their level of experience in marketing for construction. Do they have a solid understanding of the unique challenges and opportunities that come with marketing a construction company? Can they provide examples of successful campaigns they've executed for other construction businesses? If not, you might want to keep looking.
Construction Marketing Services Offered
Another thing to consider when choosing a digital marketing agency is the range of services they offer. The best agencies will be able to offer a full suite of services, including website design and development, search engine optimization (SEO), pay-per-click (PPC) advertising, social media management, and more. This way, you can be confident that they have the skills and experience necessary to execute an effective marketing campaign for your construction company.
Flexibility and Creativity
In addition to industry experience and the services offered, it's also important to choose an agency that is flexible and creative in their approach. After all, no two construction companies are alike, so shouldn't your marketing campaign be tailored specifically to your needs? The right agency will take the time to get to know your business inside and out before developing a customized plan that meets your specific goals. They should also be open to revisiting and revising the plan as needed based on your feedback and results.
When it comes to finding a digital marketing agency that understands the challenge of marketing a construction company, experience matters. Look for an agency with a solid track record of working with other businesses in your industry and ask about their specific digital marketing services. Finally, make sure they're flexible and willing to tailor their approach specifically for your business. By following these tips, you'll be well on your way to finding an agency that can help take your business to the next level.
Why Choose Home Builder Reach's Construction Marketing Services for Your Construction Company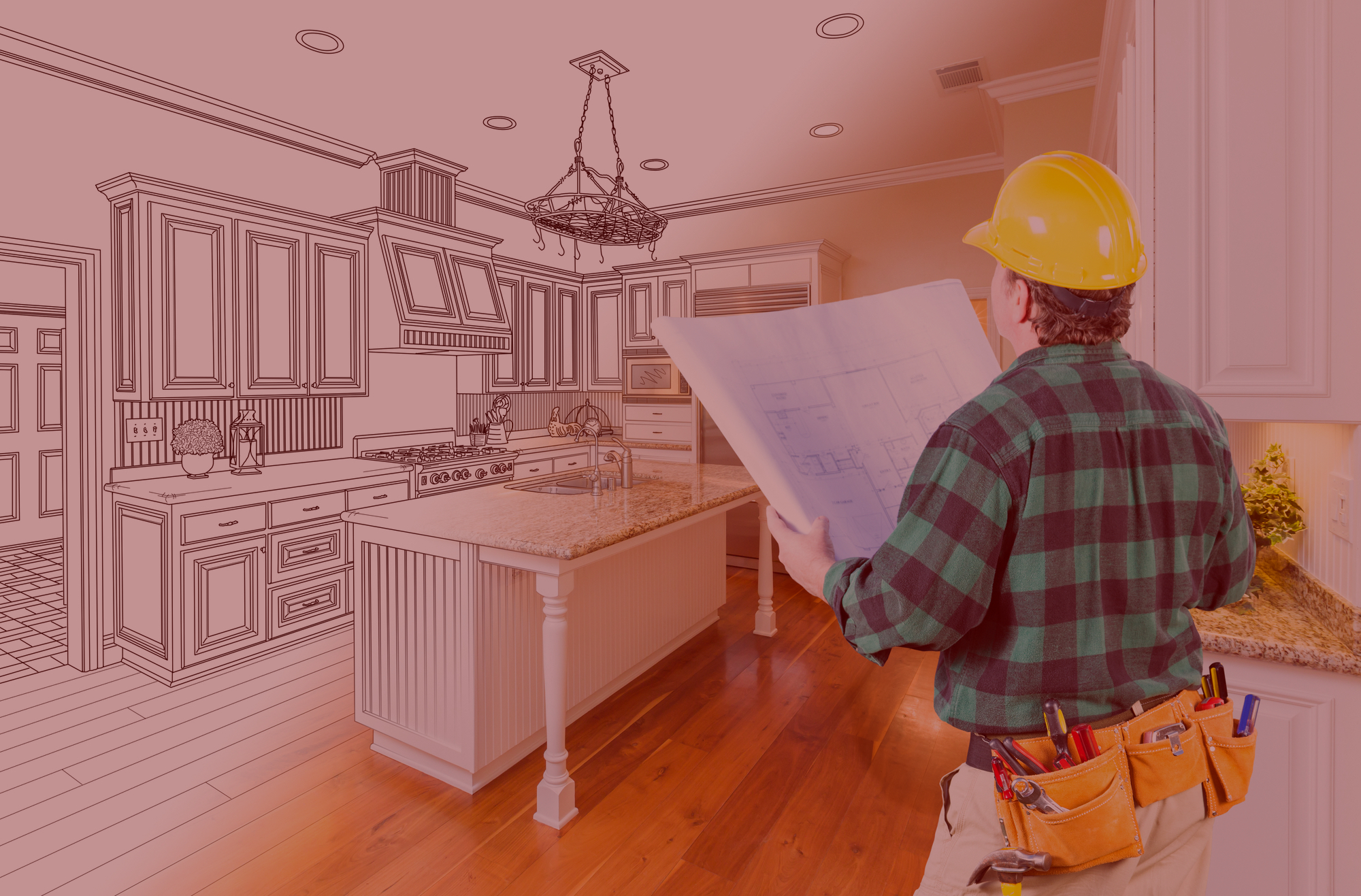 If you're looking for a construction marketing agency that can help you take your business to the next level, then look no further than Home Builder Reach. We're a digital marketing agency with a focus on construction company marketing, so we know exactly what online strategies will work best for your business. Whether you're looking to increase brand awareness, generate more leads, or close more sales, we can help. We'll create a tailor-made digital marketing campaign that's designed to achieve your specific goals. And because we're a construction marketing company, we understand the construction industry inside and out. We'll make sure that your construction marketing strategy is targeted at the right audience and that it reflects the unique needs of your construction business.
Contact the digital marketing experts at Home Builder Reach today to learn more about how our internet marketing company can help you get your name in front of more potential clients and grow your construction business.